How to Care for a Car Battery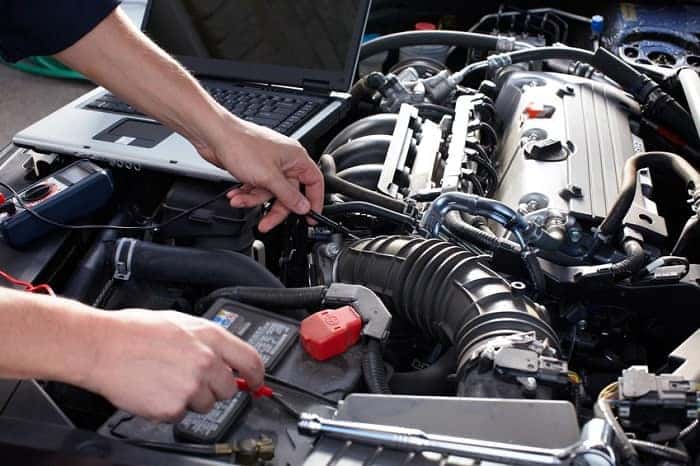 When it comes to caring for their vehicle, drivers often
don't think much about the things under their hood. While you may notice your
wipers leave streaks on your windshield or that a taillight is out, you may not
be as attentive to the components you don't actually see every day, such as
your battery.
Although it's not necessary to check under the hood daily,
it is important for you to pay attention to
your battery from time to time, and there's no better time to check your
battery's health than during the spring. Your battery is responsible for starting your
automobile, after all. You can avoid running the risk of getting stuck
unexpectedly because you've neglected your battery simply by checking it every
so often.
To care for your battery, you should check it for corrosion
and bulges. If you see corrosion on your battery, you should clean it off. If
your battery's case has a bulge, you'll need to replace your battery.
You should also make sure your battery is fastened into
place properly. If your battery isn't secured, it may end up vibrating. When a
battery rattles under the hood, it can wind up damaging the battery and causing
short circuits. To prevent these things from happening, make sure your battery
is tightly fastened to your mounting bracket.
Whether you drive a new automobile or you're going to buy apre-owned
Chrysler model from our extensive inventory, it's vital for you to have
your battery tested once a year. Testing your battery is particularly important
if your car's battery is three years-old or older. When you test your battery,
you'll have a good idea of how much longer it will last.
You can also learn more about the Jeep Gladiator maintenance schedule.
If it's been a while since you had your battery tested, make
an appointment to bring your vehicle into our Chrysler
service center. For more battery care tips, contact
Collierville Chrysler Dodge Jeep® RAM.