What to Look for When Buying a Used Jeep Wrangler

Are you considering purchasing a used Jeep Wrangler to enjoy life throughout Collierville, TN, Memphis, TN, and Germantown, TN?
If so, we think you're making an excellent choice! However, before you can drive off in your rugged ride, you'll want to do your homework to ensure you're making the best choice possible. To help, the team here at Collierville Chrysler Dodge Jeep Ram has put together this guide of what to look for when buying a Jeep Wrangler.
To discover these handy used Wrangler shopping tips, keep reading the sections below!
1.Examine the Tires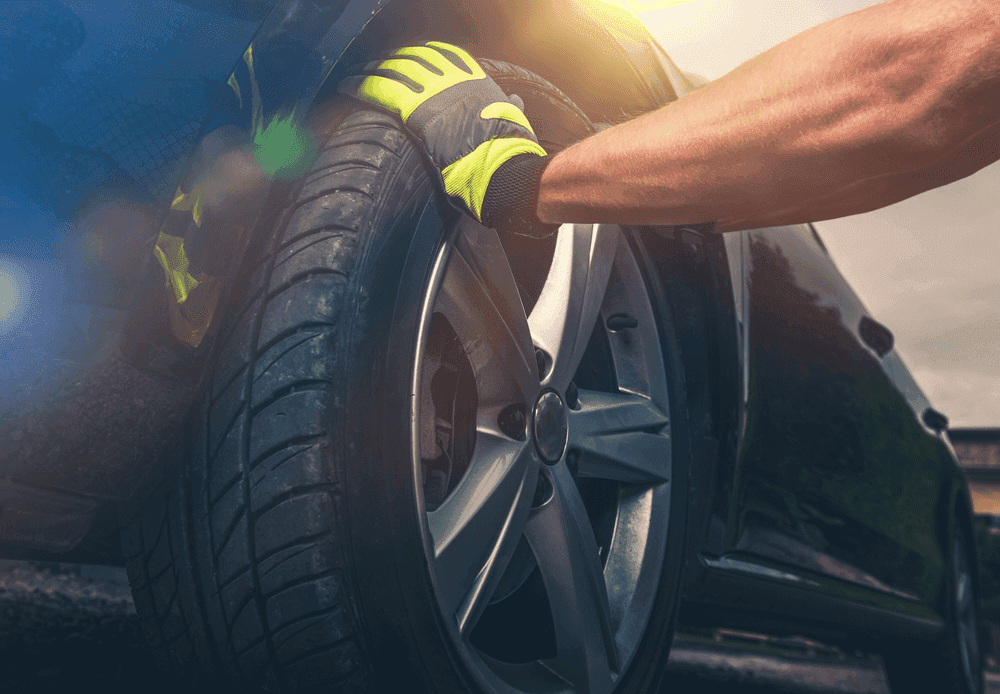 Tires are an important part of any vehicle, and they're especially vital on an off-roader like the Wrangler.
When browsing for a used Wrangler, you'll want to thoroughly examine all four tires. The specific type of wear and deterioration on the tires can help determine other underlying issues.
If you notice that the front tires appear more worn down than those in the back, this could mean they weren't rotated properly. Alternatively, if the tired tread is unevenly worn down the middle or on the edges, this could indicate an alignment problem.
In general, a small amount of wear is normal, but if the damage is extensive enough that the tires may need to be replaced, definitely take that into consideration before purchasing.
>>> Related Post: Jeep Wrangler Maintenance Schedule <<<
2.Check for Rust
Given the Wrangler's impressive capabilities, chances are it's seen some off-roading trails in its day, being exposed to mud, rain, and all sorts of all-weather adventures.
If the Wrangler wasn't properly taken care of in these instances, mud may have gotten caked into the vehicle's undercarriage. Be mindful of this, as too much rust could lead to extensive repairs in the future.
3.Inspect the Rest of the Exterior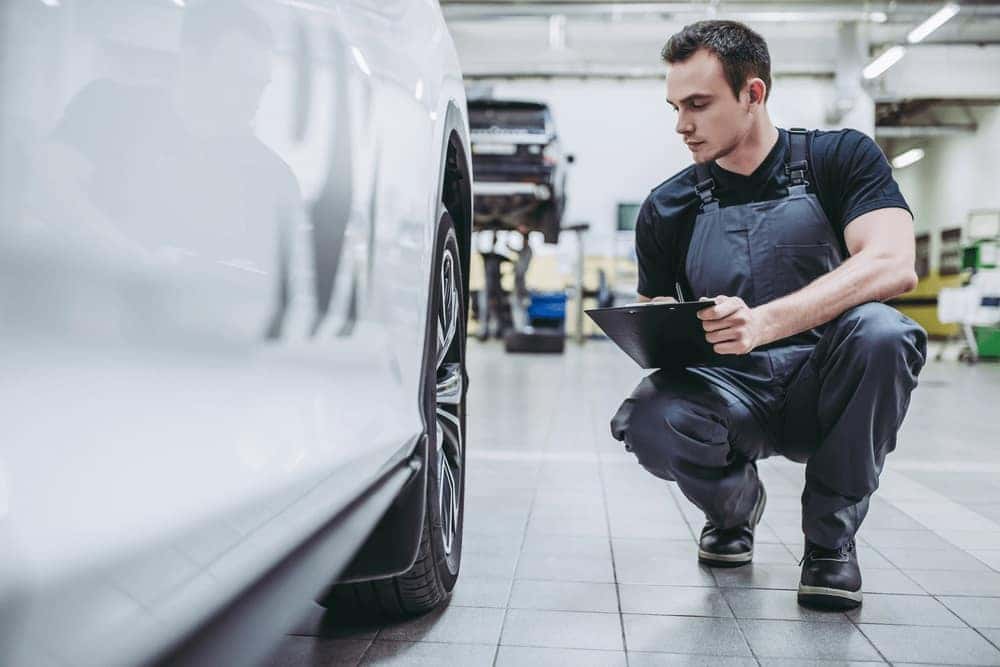 Once you've taken a good look at the tires and underbody of the vehicle, you'll want to spend some time inspecting the remainder of the Wrangler's exterior.
Check for any chipped paint on the hood, windshield frame, and brackets. Peeling or chipped paint on these areas—particularly the windshield—could lead to structural problems.
Some custom Jeep Wrangler's have painted fenders, and although chips here are mainly cosmetic, it's still a good idea to check them as well. The most common fender chips occur on the fender's front face, so that's a great place to start.
>>> You Might Also Like: Jeep Wrangler Off-Roading Guide <<<
4.Look Out for Leaks
Nobody likes a leaking car. Avoid these issues on your used Jeep Wrangler by looking for them beforehand.
The most common places for leaks to occur are with the engine coolant and engine oil. Review the hoses for possible cracks, and then start the vehicle to make sure nothing is leaking out of the seals. It's also a good idea to do this when the weather is dry, so you can easily see any leaks coming from underneath the vehicle.
Explore Our Selection of Used Jeep Wranglers Today
Now that you've read this used Jeep Wrangler buying guide, it's time to begin the car-shopping journey!
Stop by Collierville Chrysler Dodge Jeep Ram to explore our inventory and take a test drive around Collierville, TN, Memphis, TN, and Germantown, TN, today!