Jeep Wrangler Retractable Tops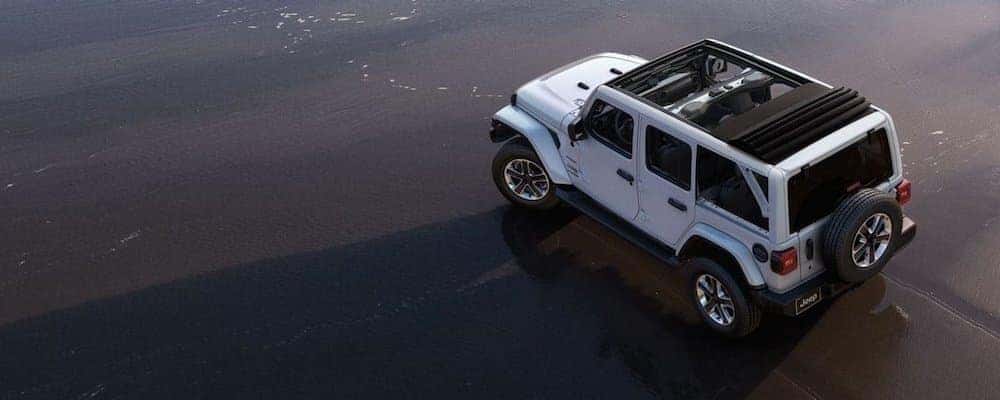 The Jeep Wrangler has long been the adventurous, rugged option across the Jeep family. If you're looking for a versatile Jeep for your Memphis adventures, the Jeep Wrangler is your best option. Whether you want the doors on or off, the top open or closed, the Wrangler can easily and efficiently suit your needs. One of the best features on the Wrangler is the adaptable and easy-to-use retractable top system. From soft tops to hard tops, you can easily and quickly let the open air in for a greater sense of freedom on your off-road, or on-road, adventures. Let's take a look at all the Wrangler retractable top options.
Sunrider® Soft Top
The new zipperless version of the classic Sunrider® soft top allows for quick and smooth raising and lowering of the top. Without the hassle of the zippers, this whole process can be done in around two minutes. Simply unhinge and remove the rear and side panels, then unlatch the usual front latches on the inside of the vehicle. From there, the top can be slid back to the rear of the Wrangler, where it can be locked down and kept out of your sight. Once that's done, you're good to get back on the roads of Oxford, MS. When you're ready to put that top back up for storage or inclement weather, simply inverse the process!
Sky One-Touch™ Power Top
customization options are nearly limitless.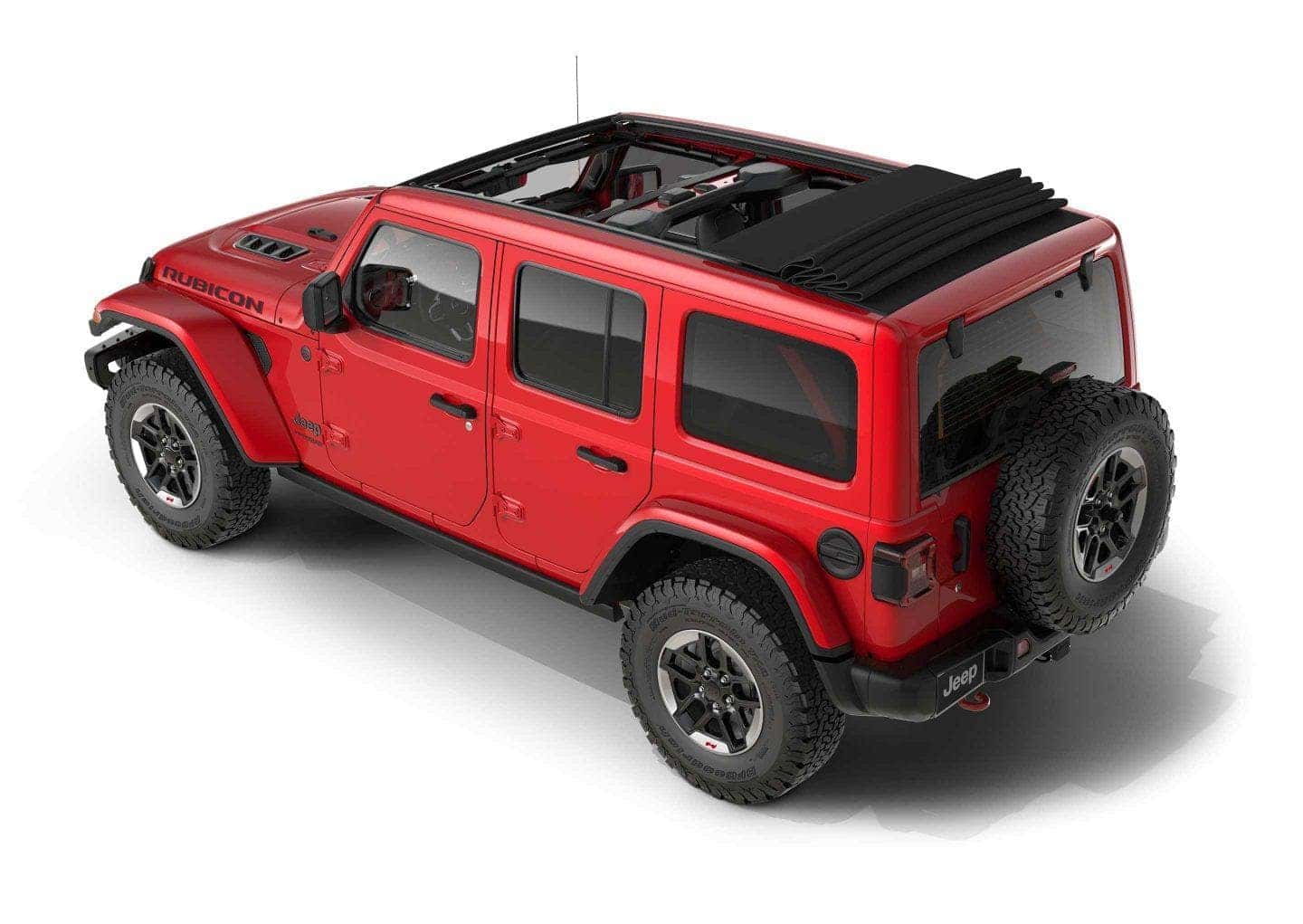 If simplicity is the name of the game, the Sky One-Touch™ Power Top is the premiere option. This great new feature is available on the new 2019 Jeep Wrangler. With the simple press of a button, this hardtop retracts itself to open up your ride to the sky. As an improvement over the Freedom Top®, the Sky One-Touch™ also allows you to remove the windows and store them away in the cargo area. You can even remove the rear aluminum door and drop down the windshield, effectively turning your Wrangler into a bare, open-air model. The process of opening and closing the top takes less than twenty seconds either way. With a Jeep Wrangler, you're
Explore More Jeep Wrangler Features at Collierville Chrysler Dodge Jeep Ram
From our vast array of customized Wranglers to our extensive knowledge on Wrangler interior features, Wrangler configurations and accessories like LED headlights, you can find everything you need at our dealership. Visit us today near Southhaven, MS, or contact us online with any questions you may have.
More About Jeep Wrangler Features
The Jeep Wrangler has long been the adventurous, rugged option across the Jeep family. If you're looking for a versatile Jeep for your Memphis adventures, the Jeep Wrangler is your best option. Whether you want the doors on or off, the top open or closed, the Wrangler can easily and efficiently suit your needs. One…

Jeeps are great vehicles for families who need extra room from an SUV and for adventure seekers who enjoy getting off the paved roads and out into nature. If you're debating which Jeep model to choose, the 2018 Jeep Wrangler is an excellent option. Not only does it have the classic Jeep exterior (including removable…

New Jeep Wrangler Inventory New Jeep Wrangler JK Inventory Ready to purchase a new 2018 Jeep Wrangler? Before you finalize that purchase, explore all the various Jeep Wrangler color options available to you. Help your Wrangler stand out on the Southhaven, MS streets by choosing a sharp exterior color to catch everyone's eyes. There is no…