What Are My Jeep Tire Options?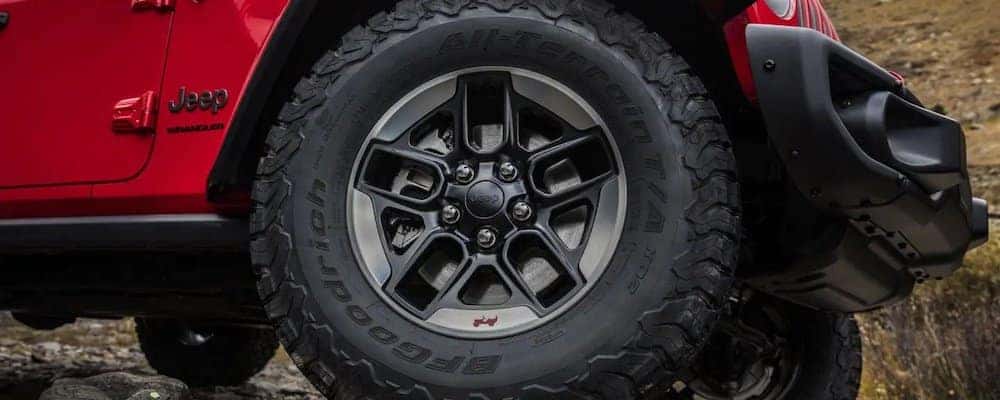 Is it time to get new tires for your Jeep? There are a variety of different types and sizes to choose from depending on what you're looking for: an off-road experience near Oxford, MS, or commuting in Southhaven, MS? Explore our guide to Jeep tire options and contact our parts department if you have any questions!
What Are Your Tire Needs?
Jeep vehicles are known for transferring seamlessly between the trails and the streets. Where and how you drive your Jeep should inform your next tire purchase. A few questions worth considering before your order your tires include:
Are these for function or style? Some Jeep owners love the look of larger, more rugged tires even if they don't go off-roading. If you are looking for your tires to be a style upgrade make sure they are well-rated for street driving.
Do these tires need to perform well off-road and on the pavement? If your Jeep is a weekend warrior only used for off-roading, then you will want to focus your search specifically on off-roading tires. On the other hand, if you are looking for a more versatile option that can switch between the trails and streets near Memphis you will need to consider a tire that will perform well on plain pavement too.
What kind of terrain will you be off-roading on? Off-roading tires are not created equally. Some are designed for specific types of terrain, so check the terrain ratings before making a final decision. The most common types of terrain ratings to look at, besides Street, are Sand, Ice, Snow, Mud, and Heavy Rock.
Jeep Tire Sizes
If you are looking for larger tires for your Jeep there are multiple tire sizes you can choose from. Depending on the look or ground clearance you are going for, your options include:
33-inch tires
35-inch tires
37-inch tires
38-inch tires
40-inch tires
Just make sure when choosing a tire upgrade that your vehicle has enough room for them to turn smoothly without rubbing. If not, and you are set on the tire size, you will have to consider making additional modifications.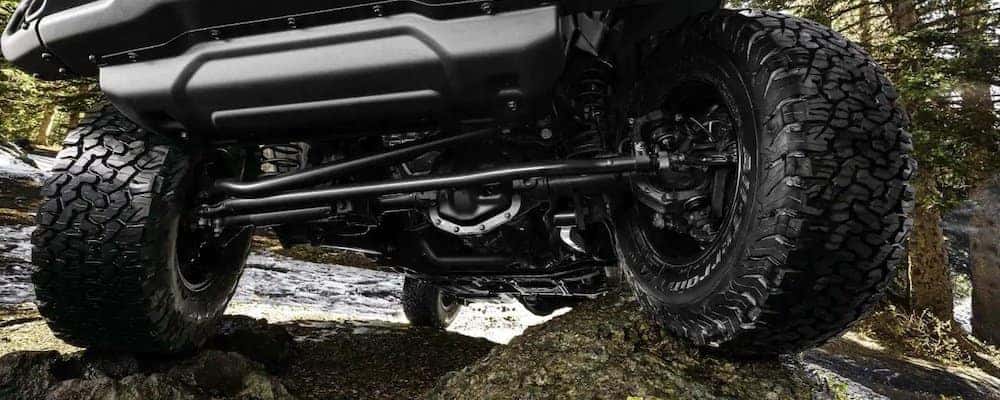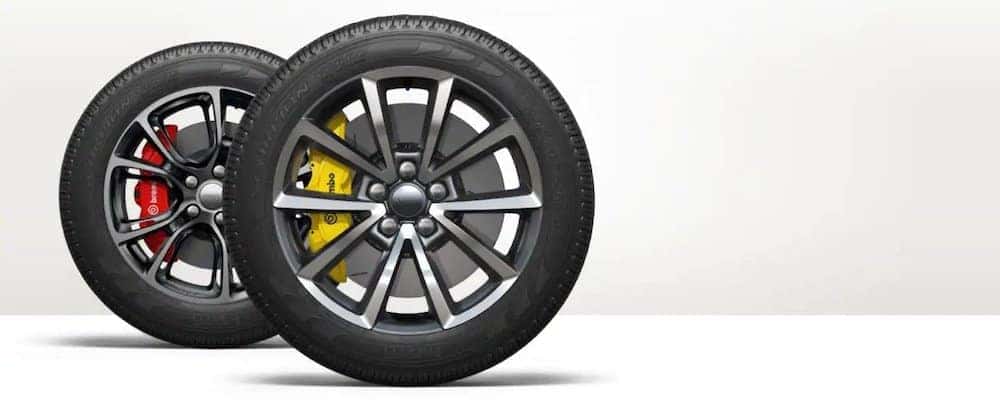 Get Your Tire Questions Answered at Collierville Chrysler Dodge Jeep Ram
Need additional help choosing your new Jeep tires? Our Chrysler, Dodge, Jeep, Ram parts department can help match you with the perfect pair. Stop by our Collierville dealership, or contact us online to find your Jeep tires today!
More From Collierville Chrysler Dodge Jeep Ram
The areas within and surrounding Memphis, TN, are known for all types of culinary comforts. On that list, perhaps no delicacy is more renown than barbeque. When it comes to finding the best BBQ near Memphis, TN, we've got you covered. In today's local spotlight, we'll be highlighting three delectable establishments right in the Memphis,…

Have you been dreaming of going on a thrilling excursion right here in the Collierville, TN, area?Thanks to today's Local Spotlight, your dreams just came true; but that doesn't mean you have to take your head out of the clouds just yet. In fact, the clouds are right where you'll be when you take a…

Saving & Improving Lives One Animal at a Time There's much to be said about the love and companionship a furry friend can bring to humans. As such, we strive to ensure this unconditional love is reciprocated.Unfortunately, however, not every animal receives this nurturing treatment. That's where the Humane Society of Memphis and Shelby County…