Certified Pre-Owned Vehicle Inspection Process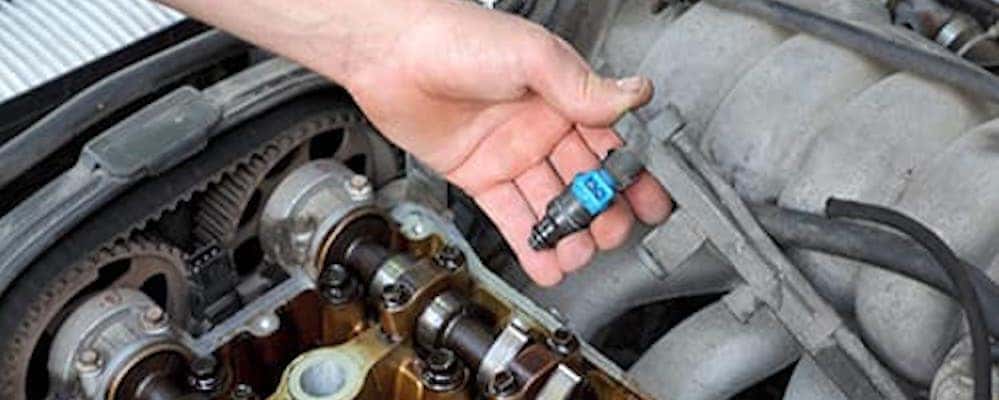 Looking to buy your next vehicle in the Memphis area? If you don't want to spend that new car sticker price but want something close to new in terms of condition, look towards our Certified Pre-Owned inventory. At Collierville Chrysler Dodge Jeep Ram, we put our CPO vehicles through an extensive process to make sure they are the best of their lot. Apart from being no more than 5 years old with no more than 70,000 miles on them, these vehicles also come with excellent warranty coverage and go through a thorough inspection process. Let's take a closer look at this process, courtesy of Collierville Chrysler Dodge Jeep Ram, your Southhaven, MS area Chrysler, Dodge, Jeep, Ram dealership!
125-Point Inspection
Fluid Levels: Check and fill window wash, brake reservoir, engine oil, coolant recover reservoir, transmission, and power steering as needed
Basic Maintenance Checks and Tasks: This includes spark plugs, cabin air filter, oil filter, oil change, engine coolant, transmission filter, transmission fluid, engine air filter, tire rotation, seat filter, cabin air filter, fuel filter, and accessory drive belt(s)
Condition Checks: These are marked as either "OK", "May Require Future Attention", or "Requires Prompt Attention". These include:

Operation of interior and exterior lights, turn signals, horn, hazard and brake lamps
Radiator, air-conditioning, and heater hoses checked for leaks and damage
Windshield checked for chips, cracks, and pitting
Windshield washer spray, wiper blades, and wiper operation
Accessory drive belt(s)
Brake system and wheel end checked for bearing nose and end-play
Clutch (if equipped)
Constant Velocity (CV) drive axle boots (if equipped)
Drive shaft, transmission, u-joint, and shift linkage (if equipped) and lubricated (as needed)
Engine cooling system, hoses, and clamps
Exhaust system checked for leaks, loose parts, and damage
Oil and/or fluid leaks
Shocks/struts and suspension components checked for leaks and damage
Steering and steering linkages

Battery Check: Overall battery health is determined and terminals are checked and cleaned as needed
Tire Check: To determine if an alignment or wheel balance are needed, the tire tread depth and wear pattern are checked. Tire pressure is also filled
Brake Check: Both drum and disc brakes are measured here, while also checking for wear and/or replacement needs
Any and all parts replaced during this inspection will always be certified and genuine Mopar® parts. We ensure quality in all our vehicles, no matter what.
Certified Pre-Owned Warranty Coverage
Making sure our customers are well-covered when they leave our Collierville Chrysler, Dodge, Jeep, Ram dealership is extremely important to us. With our Certified Pre-Owned vehicles, you'll have excellent warranty coverage that includes:
7-Year/100,000-Mile CPOV Powertrain Limited Warranty: This warranty runs for 7-years from the date the vehicle was sold as new or at the 100,000 mile mark, whichever occurs first
3-Month/3,000-Mile Maximum Care Coverage: Runs from the date the vehicle is sold as a Certified Pre-Owned vehicle, or when the remaining 3/36 Basic New Vehicle Warranty expires, whichever is more beneficial. This covers most vehicle components (over 5,000) and has a deductible applied per covered visit
Each CPO vehicle also comes with a CARFAX™ Vehicle History Report which ensures the vehicle is without prior title obligations. You'll also have the CARFAX™ Buyback Guarantee™, which prevents you from purchasing a vehicle with DMV-reported incidents. This is transferable and lasts one year.
Shop Certified Pre-Owned at Collierville Chrysler Dodge Jeep Ram Today!
Ready to find your next car? Whether you're buying or leasing, come down to our Collierville dealership today and shop our wide selection of CPO vehicles. You can also take the time to view our thorough used vehicle inspection process. Should you have any questions or concerns, please don't hesitate to contact us today!
Are you a member of the military? Learn about our military discount!
More From Collierville Chrysler Dodge Jeep Ram
Memphis drivers tend to think of the Jeep Grand Cherokee as a great family vehicle that's prepped and ready for weekend off-road adventures. It might be easy to overlook the Jeep Grand Cherokee towing capacity. How much can a 2023 Jeep Grand Cherokee tow? The 2023 Jeep Grand Cherokee towing capacity hits 7,200 pounds….

There are plenty of reasons why Memphis drivers love the new versatile 2023 Jeep Grand Cherokee. A big part of its popularity comes from its ability to take on wilderness trails while still being a family-friendly people-hauler. But does all of this versatility affect fuel economy? Is the Jeep Grand Cherokee fuel efficient? We…

Workers in Memphis have been relying on RAM trucks for years, and that's because of the impressive towing these vehicles offer. How much can a 2022 RAM 1500 tow? The 2022 RAM 1500 towing capacity is an impressive 12,750 pounds when properly equipped, although you'll need some additional tech to achieve these figures. If…