2018 Jeep Grand Cherokee Trackhawk Preview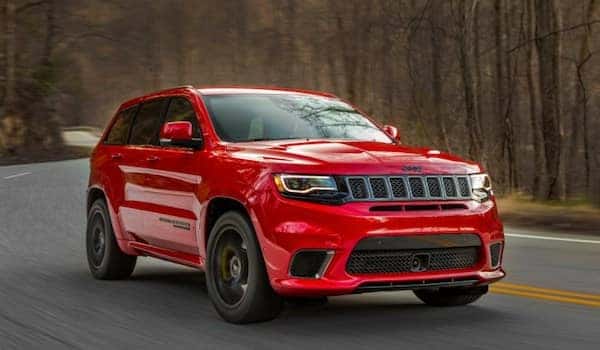 It's not everyday that shoppers have the opportunity to get behind the wheel of an all-around powerhouse. Now, thanks to the all-new 2018 Jeep Grand Cherokee Trackhawk, Memphis area drivers can do just that very soon. This soon-to-be-released, adrenaline pumping SUV has been named the "Most Powerful SUV Ever," and for good reason. Sporting a supercharged 6.2L V8 engine, this powerful vehicle can kick out up to 707-horsepower and 645-lb-ft of torque. Want to hear something incredible? The 2018 Trackhawk can go from zero to 60 MPH is just 3.5 seconds! Talk about power!
While power is prominent, so is design. Rolling up to the scene with 20-inch titanium wheels and a striking front end gives drivers the confidence they deserve and the looks they desire. Both the exterior and interior will make mouths drop, as this stunning SUV cannot be missed. The race-inspired seat bolsters allow for a comfortable ride no matter if drivers are cruising down the back streets or hitting the open road. With an available Laguna leather-wrapped interior, all occupants can feel sophisticated at all times.
Jeep Drivers Near Memphis Should Anticipate Action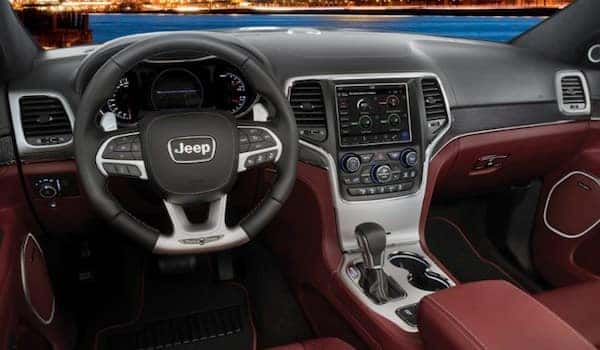 It is tough to fathom an SUV having as much power as the 2018 Jeep Grand Cherokee Trackhawk does, but this is no joke. The Quickest SUV Ever allows drivers to record their zero to 60 times and seat-pinning G-force readings with the Uconnect® Performance Pages, giving drivers the ability to relive the excitement over and over again. Made for maximum power, the aerodynamic rear spoiler keeps drag to a minimum, giving the Trackhawk the ability to soar by simply tapping the sporty-bright gas pedal.
Power is one thing, but smart shopping is another. For those Memphis area Jeep shoppers who are interested in this beastly SUV, our new vehicle specials are here to help. The 2018 Jeep Grand Cherokee Trackhawk is not a vehicle to mess around with, so be sure to shop smart and remain smart on the road at all times. The high-performance Brembo brake system gives adrenaline junkies the ability to go from 60 to zero MPH in just 114-ft. Now that's impressive!
To learn more about this hair-raising SUV, contact Collierville Chrysler Dodge Jeep RAM by calling us at (877) 403-1964.