Oil Change Memphis TN

In order to keep your vehicle running smoothly, it's important to keep up with its regularly scheduled maintenance appointments. One common procedure performed during these visits is an oil change.
What is an oil change? How can I tell if my vehicle is ready for one? Today, the team at Collierville Chrysler Dodge Jeep Ram is here to bring you all the scoop. To learn more about an oil change near Memphis, TN, keep reading the sections below.
Why Do I Need an Oil Change?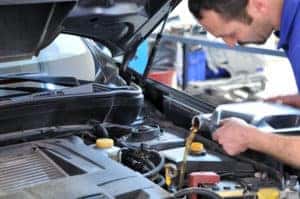 That's a very good question. However, before we answer it, let's look at the bigger picture: What exactly is oil? Simply put, oil is a substance that helps your vehicle move, acting as a lubricant for the various parts of the engine.
As time progresses, this oil tends to build up inside the engine, causing the formation of dirt and other debris. That's where an oil change comes into play. Oil changes replace the oil and oil filter inside your vehicle.
Why is an oil change important? Well, if this service is left undone for too long, your engine's oil could start to break down and wear out. In turn, this could cause your engine to malfunction or even stop working all together.
Signs It's Time for an Oil Change
Wondering how to know when it's time to bring in your vehicle for an oil change? There are a range of indicating factors that may determine the necessity of a change, such as:
Burnt Smell: If you notice an unpleasant, burnt-like smell emitting from your vehicle, there may not be enough oil in the engine. In this case, it's a good idea to schedule an appointment for an oil change at your earliest convenience.
Dark or Dirty Oil: When oil is new or in clean condition, it should be an amber color. To check the color of your vehicle's oil, simply remove the oil dipstick for examination. If it appears black or dark brown, it's time to change it.
Oil Warning Light: Low oil pressure? If so, your vehicle will present a warning indicator. These lights are most commonly shaped in the form of an oil can and appear on the dashboard. If this light appears, that means it's time to schedule your next oil change.
How to Change Your Vehicle's Oil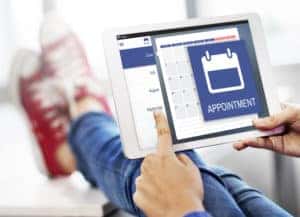 After you've decided it's time to change your car's oil, it's time to get the procedure started. While oil changes can be performed at home, we recommend bringing your ride into our service center. That way, our technicians will be able to take advantage of any specialized tools or equipment you may not have access to otherwise.
Whether you're in need of a Jeep oil change or a Ram oil change, we've got you covered! Our professionally trained auto mechanics will replace your vehicle's oil and get you back on the road safely in no time.
To schedule an appointment for an oil change near me, simply head over to our online scheduling tool and get it on the books.
Schedule Your Oil Change Today
Ready to take the next step in maintaining your vehicle's performance? If so, then go ahead and schedule your next oil change near Memphis, TN, with the service center of Collierville Chrysler Dodge Jeep Ram today!
We look forward to assisting you!