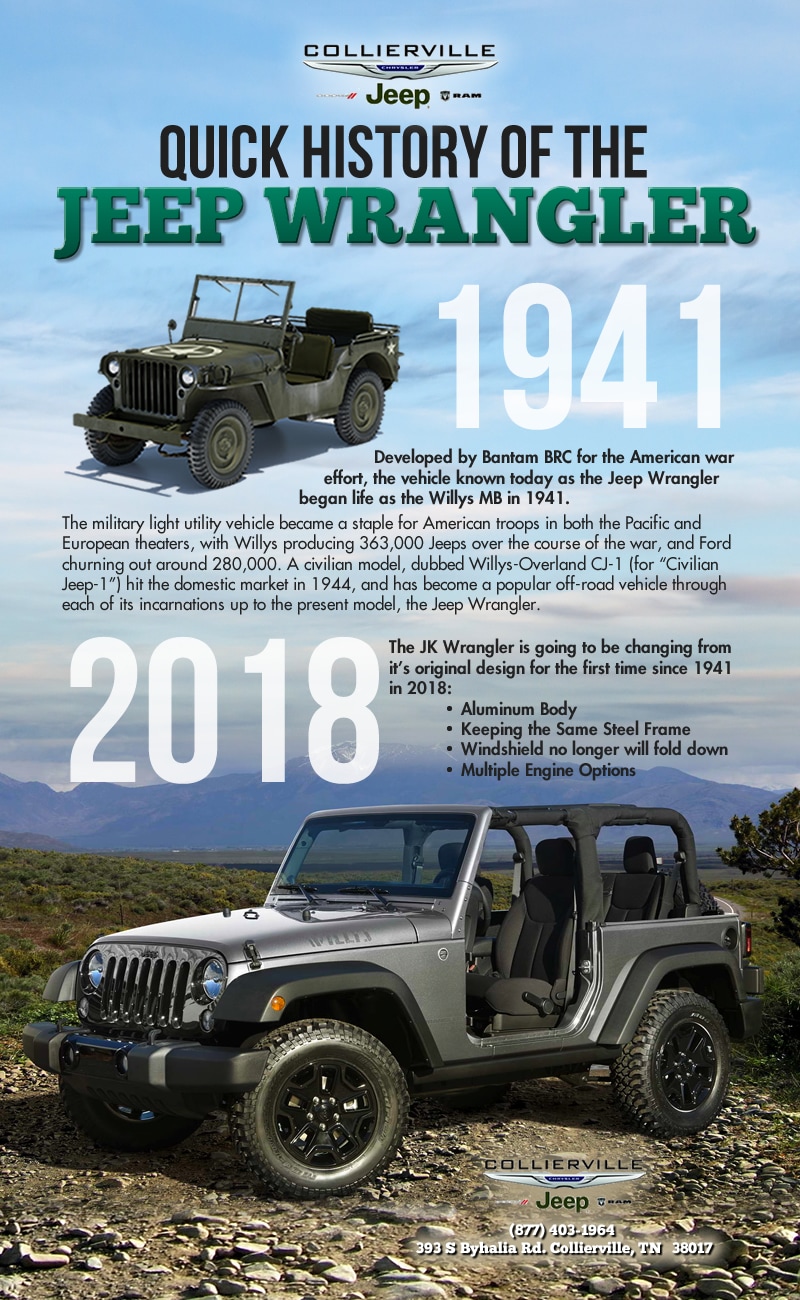 The Jeep Wrangler is a staple in the Jeep culture, and a great vehicle for Memphis area drivers today. For those shoppers who either own or are interested in such a dynamic SUV, there is a bit of history behind it. It all started in 1941 during the war, when this light utility vehicle was used in both the Pacific and European theaters.
Over time, this military vehicle became an ever-so-popular off-road vehicle. Year after year, this SUV continued to grow and gain the love and respect of drivers everywhere, becoming the model it is today. Memphis area shoppers who own a Jeep understand that there's more too it; there is a Jeep lifestyle that other brands cannot match.
Memphis Area Jeep Shoppers Can Be a Part of History
To learn more about the Jeep Wrangler, take a look at the infographic below. This will educate shoppers on this vehicle's humble beginnings and how it made its way to 2018. Contact Collierville Chrysler Dodge Jeep RAM by calling us at (877) 403-1964 to learn more.